Building up on the Qualcomm-Jio partnership for holistic 5G technology in India along with Airtel's successful first 5G trial, the country is looking at a long, but inspirational road ahead. Ravi Shankar Prasad, IT and telecom minister, has expressed government's support to lead global 5G electronic manufacturing. But, what is 5G technology?
5G Technology
CDMA (Code Division Multiplexing) based 3G technology was replaced by 4G networks that work on ODFM (orthogonal Frequency Division Multiplexing). When it comes to 5G, the technology runs on ODFM, but with a new radio air interface. In simple words, this opens up a wireless network and data transmission over the existing network resulting in remarkably better speed, penetration, accessibility, and operations.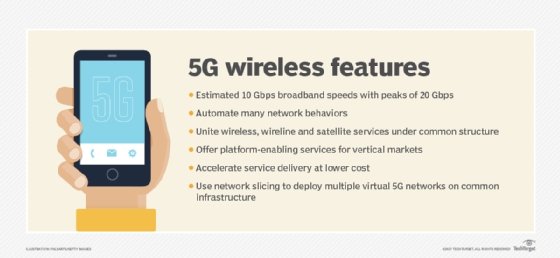 Growth after 5G technology in India
Provided that 5G is executed adequately, Indian could look forward to a digitization-based trillion economy by 2035. High speed and minimal delay offered by the network will promote digital wallet transactions. Additionally, interconnectivity between smart devices will become extremely efficient and real-time, thereby enhancing the standard of living for urban people. Furthermore, 5G holds the potential to break the stereotype of YouTube streaming as a career with a reliable internet connection in remote areas of the country.
Secondly, 5G enables Internet of Things (IoT) to commercially combine with large-scale industries such as shipping, manufacturing, health, logistics, etc. IoT based machines will foster increased efficiency and scalable operations thereby improving cost-benefit ratio for the company and opportunities for introducing new products in the market.
As an extension, the introduction of 5G technology will increase the role of automation in company operations. This takes India one step closer to technological advancements such as driverless cars, commercial use of augmented reality, new manufacturing units, and eventually, a balance between human and machine-driven workforce.
It will be interesting to see if Reliance Jio can live up to its commitment to introducing a 360-degree 5G network by September 2021. Combined efforts of government policies and private players can bring forth a new future for the citizens of India in the upcoming years.